You are interested in movement? Of course, you are. We are big supporters of the Feldenkrais Method® since so many of our instructors have deep experience in this, so we want to tell you about this upcoming event. Plus, Jennifer Lee, one of our Moving Together instructors, is going to be one of the speakers!
This year's 2021 Move Better, Feel Better: Feldenkrais® Awareness Summit occurs from May 1st through May 10th . Look for Jenn on May 9, 2021 as part of the Move Your Brain! theme.
The summit is free. There is an option to upgrade if you want to dive deeper into the material, but that's not required. So, register today, claim your FREE spot, and join us for Jenn's presentation.
REGISTER HERE: https://jenniferlee--futurelifenow.thrivecart.com/2021-unlimited-move-better-feel-better/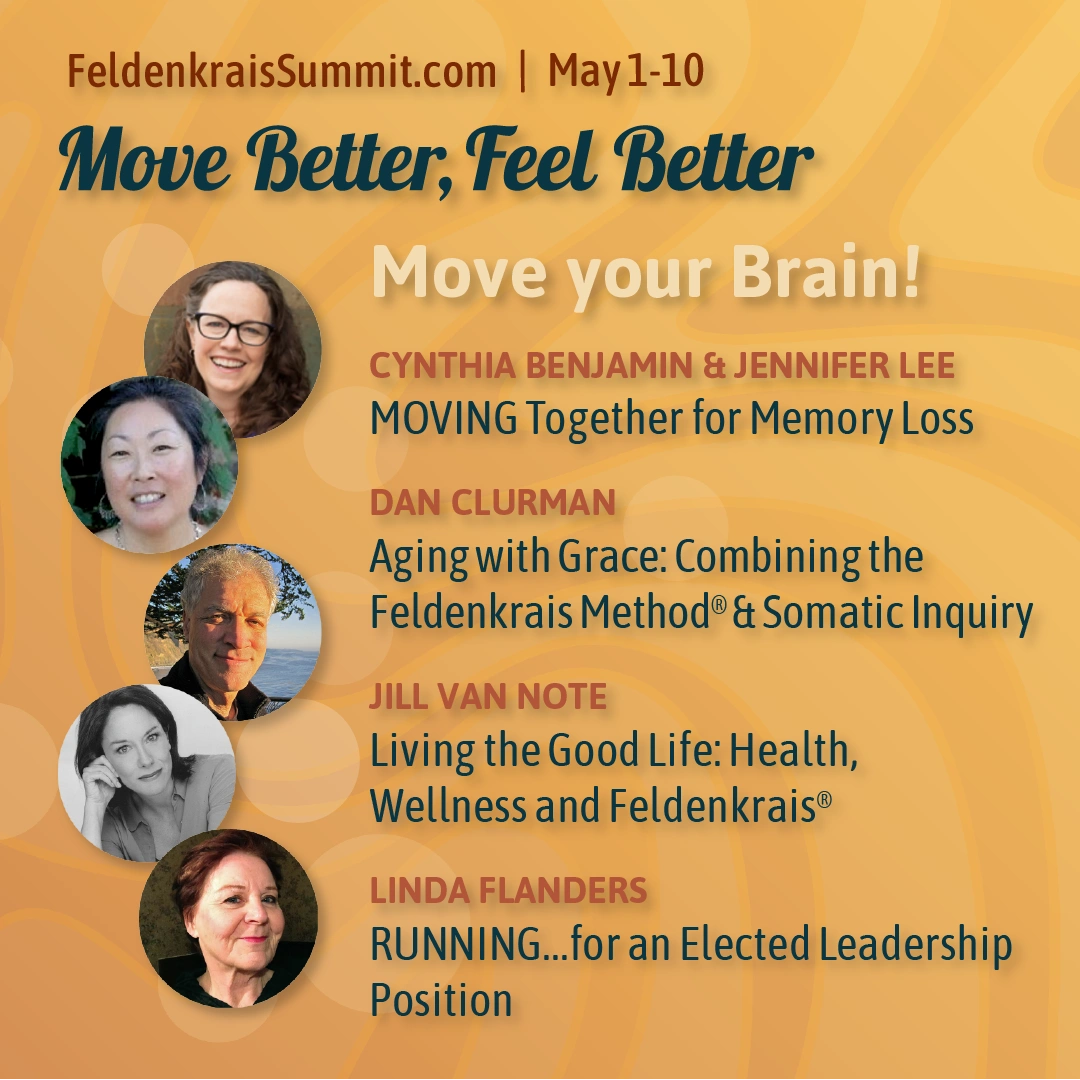 This year the summit is going to start with a one-of-a-kind event. On May 1st, there is a full day of Awareness Through Movement® like no one has ever attempted before. 24-hours of movement-themed fun with 22 lessons from different teachers around the world, a keynote address by Olena Nitefor, and a Q&A session that you can participate in. It's the perfect kick-off for a moving summit.
May 2-9 are presentations. There are some really profound and eye-opening topics and you'll likely find one that speaks to you. Each day will have a different theme and feature interviews with professionals in that field. Then, the day will conclude with a live panel discussion that you can join and get answers from expert panelists about the day's theme.
Whether you come just to watch Jenn's presentation or you try to catch every event, this is sure to be something that adds value to your life.