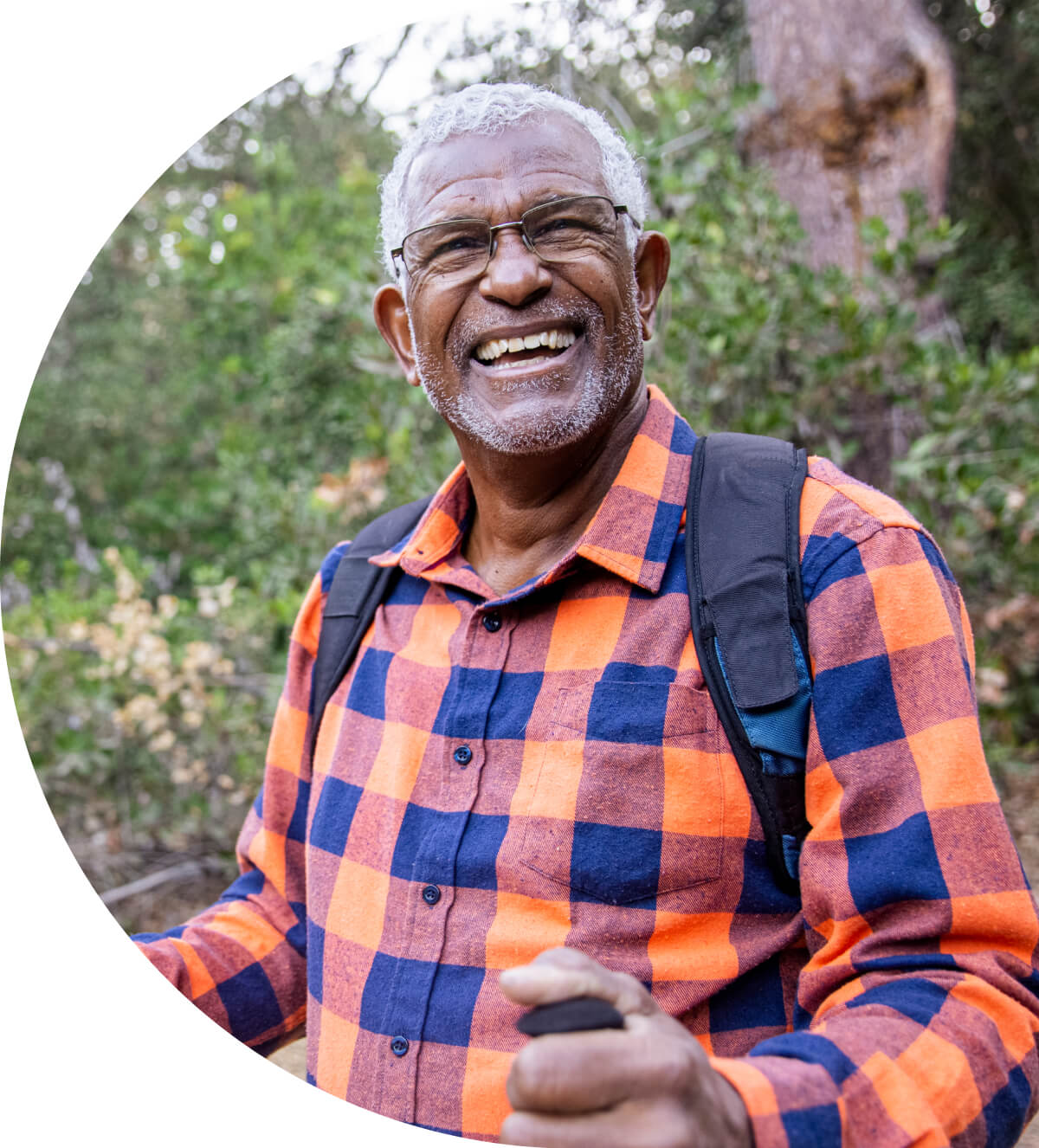 Physical Benefits
Experience stress relief and improved mobility, balance, and coordination to enhance independence and provide peace of mind.
Studies have demonstrated the benefit of movement and physical activity on brain health. Our classes focus gentle movement practices that target balance, stamina and mobility, so you can keep living life your way.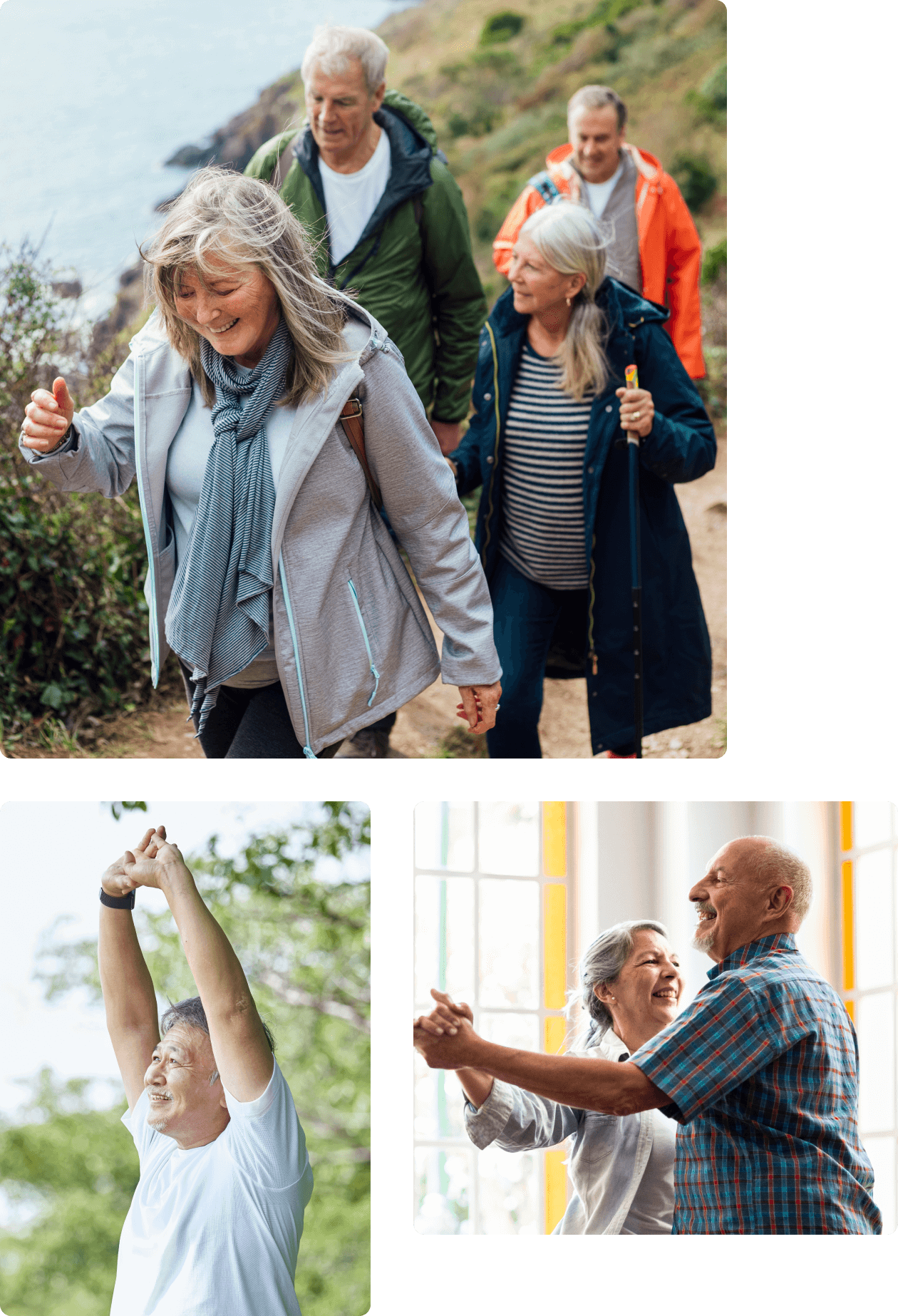 Improving Physical Health
The physical benefits of Together's program include better balance, flexibility, stamina and increased mobility and strength. Our programs focus on specific functional benefits rather than a simple exercise regimen; we want to help people stay healthy and independent by avoiding falls and staying strong.
Sure, our online movement classes are fun and engaging — but they're also carefully crafted to help hone key motor skills and train muscle memory to assist in completing daily tasks. That's because Moving Together's classes are specially designed to activate parts of the brain that still work well in older adults experiencing cognitive decline.
The ultimate results? Greater independence and quality of life.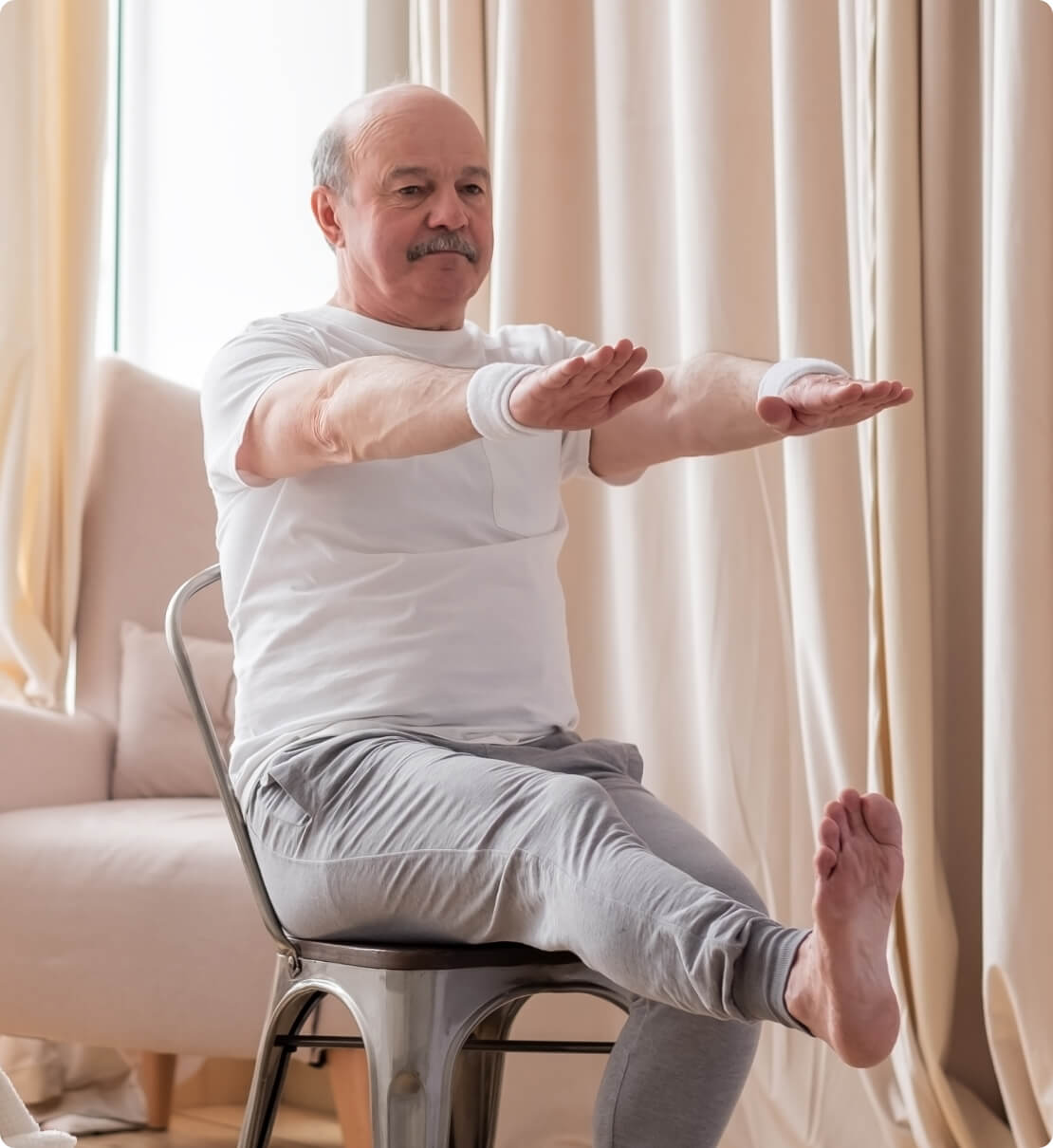 What to Expect
Develop meaningful connections with your fellow members and caregivers as your small group engages in a progression of activities led by fun, engaging instructors who tailor each class to meet the group's unique needs and goals. Stay safe, healthy, and connected at home with any necessary technology support provided by our team.
The Reviews Are In
Don't just take our word for it. Check out what our participants have to say about the cognitive health benefits of our programs.
I see a difference in [her]. She walks taller, moves better, and seems less resistant to moving around.
Susan
Daughter and Caregiver Participant
This muscle memory is like an angel sitting on our shoulders.
Patricia
Wife and Caregiver Participant
[He] started to trip and was able to catch himself. He appears to have quicker reflexes.
Linda
Wife and Caregiver Participant
I am still glowing that my doctor says I am getting better, not worse.
One of the things I learned from this is that, most of the time, I can stand up without holding on to something! That's an advance.
I'm grateful that he is discovering ways that he can move, because he was convinced that he couldn't move in certain ways. Now he can!
Cheryl
Daughter and Caregiver Participant
Get in Touch
Do you have a question? Please reach out. We're happy to provide more information about our company and program.