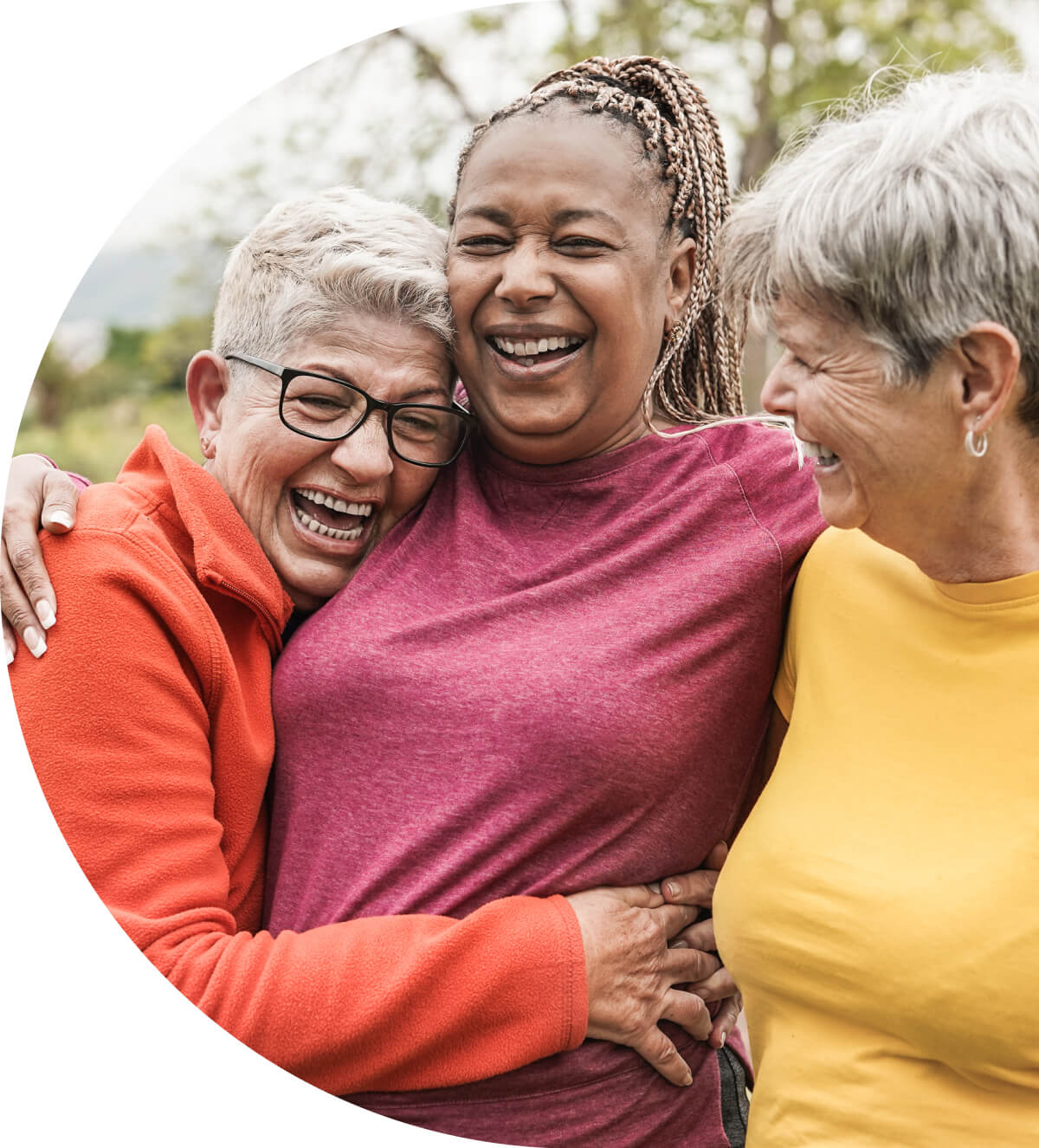 Social and Emotional Benefits
Join a welcoming community, build friendships, and have fun while forming healthy habits together.
Studies have demonstrated the benefit on brain health of staying connected to others and engaging in fun activities. Our classes and platform provide opportunity to meet and learn from others and connect over music and shared experiences, so you can keep living life your way.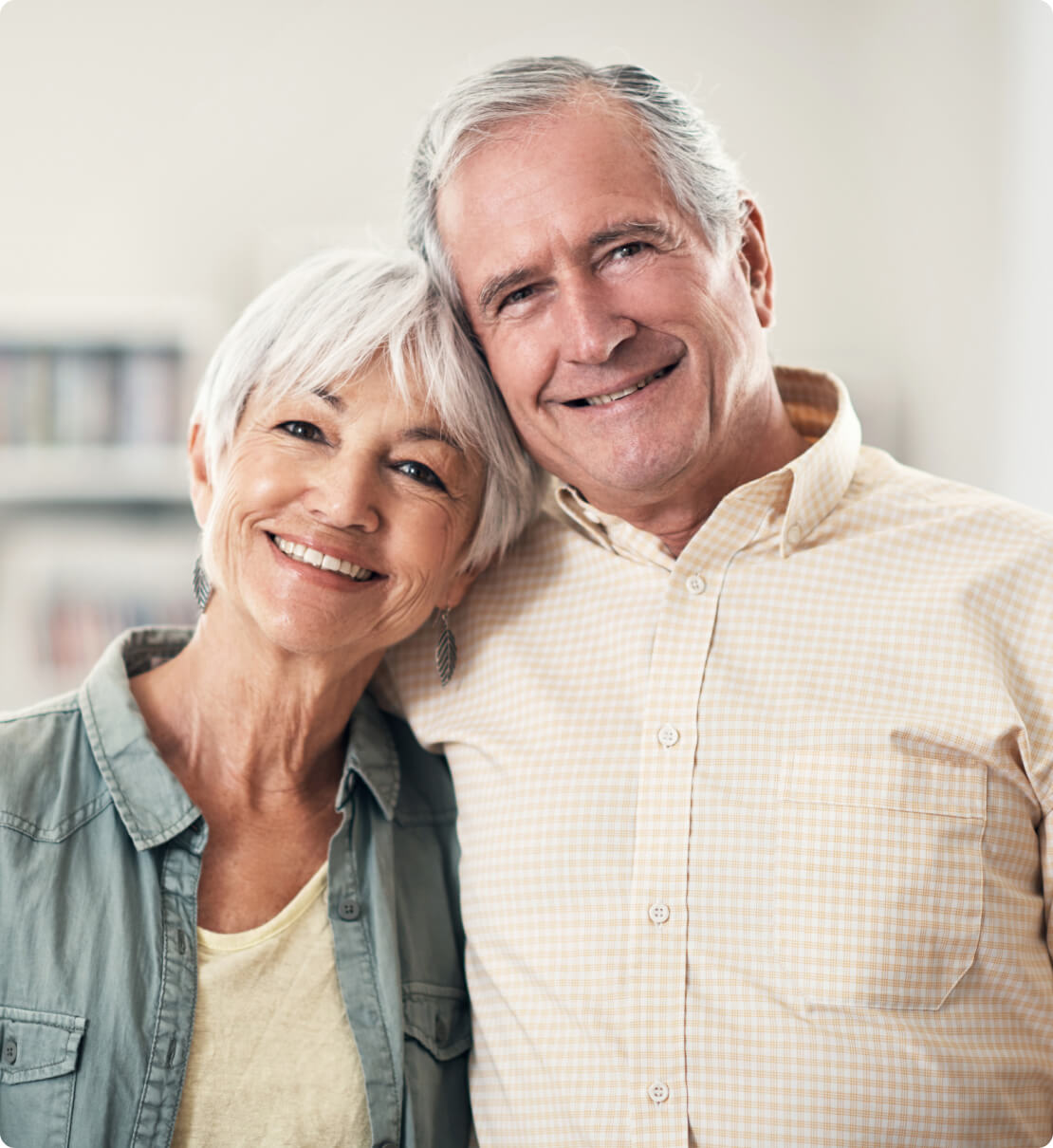 What to Expect
Stay safe and healthy at home while having fun and connecting with a small group of participants, including members and caregivers. Get the technology support you need from our team to ensure you're ready to engage virtually in a progression of activities tailored to the needs and goals of the group.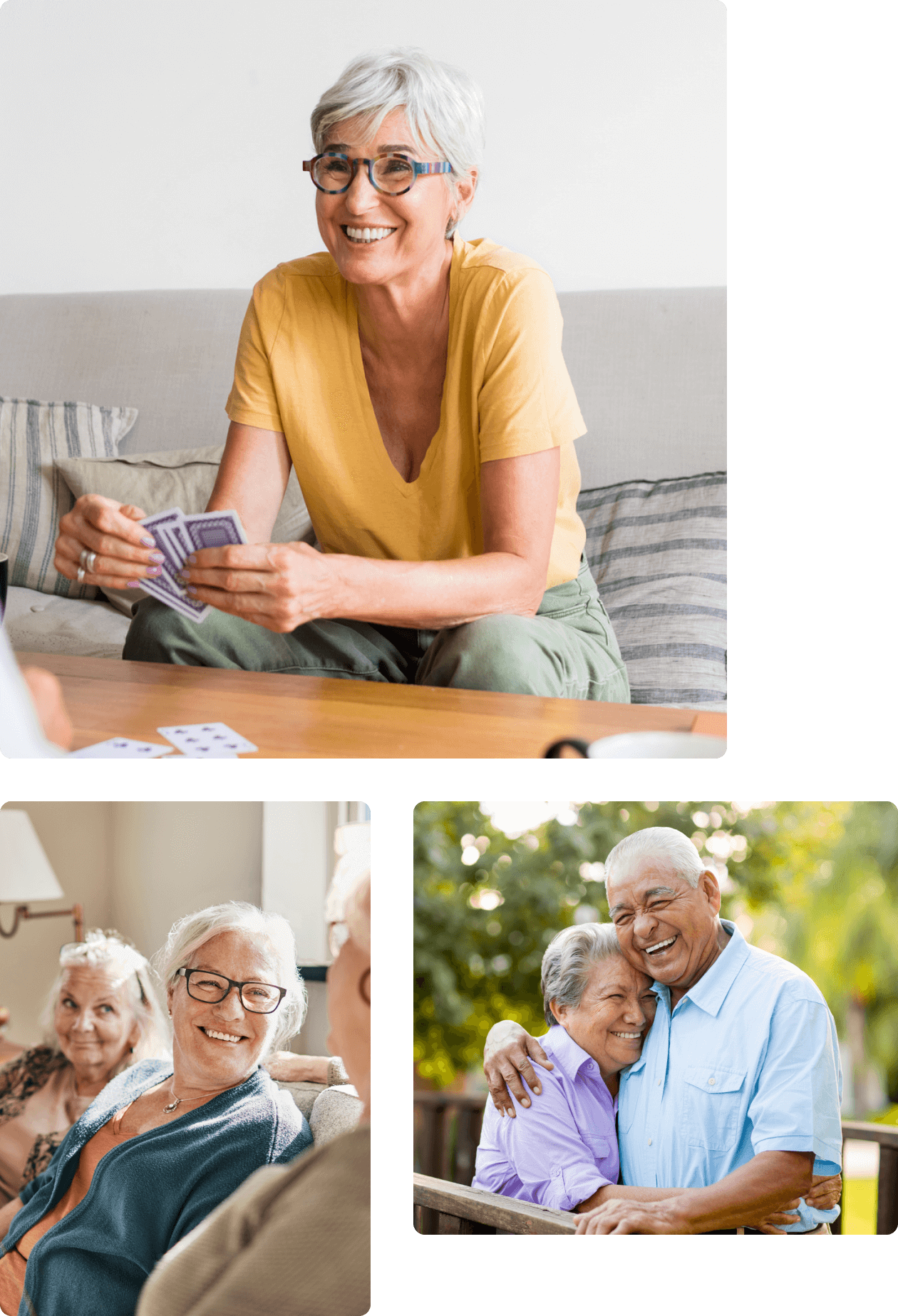 Improving Social and
Emotional Health
Living with memory loss can lead to feelings of isolation and make it more difficult to get out of the house.
Whether we realize it or not, feeling connected to other people is vital to our health and well-being. This study from the National Academies of Sciences, Engineering, and Medicine (NASEM) associates social isolation and loneliness with increased risks of dementia, depression, anxiety, and other health-related impacts.
The good news is: you are not alone. The Moving Together program and community are here for you.
The Reviews Are In
Don't just take our word for it. Check out what our participants have to say about the cognitive health benefits of our programs.
[It] contributed to his sense of well-being, functionality, and contentment.
Linda
Wife and Caregiver Participant
She looked forward eagerly to attending, and usually the hour had a productive residual effect on the rest of her day.
Robert
Husband and Caregiver Participant
Partner enjoys the class - participates, attentive, likes the music and participants and teachers. Happy here.
Barbara
Wife and Caregiver Participant
One of the most positive things about the program was meeting other people who are in a similar situation.
James
Husband and Caregiver Participant
It's a very good session. A very good organization. I really enjoy it. I start the day out feeling a little bit better than before.
It's so nice to be part of this group, but also to feel safe within our own home.
Our research shows that people who do the Moving Together program for 12 weeks move better, feel better, and feel more connected to other people.
Deborah E. Barnes PhD, MPH
Principal Investigator, UCSF/SFVA Scientific Team
Get in Touch
Do you have a question? Please reach out. We're happy to provide more information about our company and program.