We are excited to have you join us for the live, online Moving Together classes! This guide will help you get your space and device set up for your first class.
Before your first class:
You will need to set up your computer and your room and feel comfortable with your connection to the class website. With this guide, we will help you get your space and device set up for success.
Setting up for Success:
Identify a good chair
Set up your room
Optional: Connect your computer and your TV to see on a large screen
Connect to the classroom website
Identify a sturdy chair:
Find a chair with a flat, firm seat and back; armrests are optional.
When sitting, your feet should rest firmly on the floor. Your pelvis should be slightly higher than your knees.
If you use a walker, place it in front of you so that you can reach it.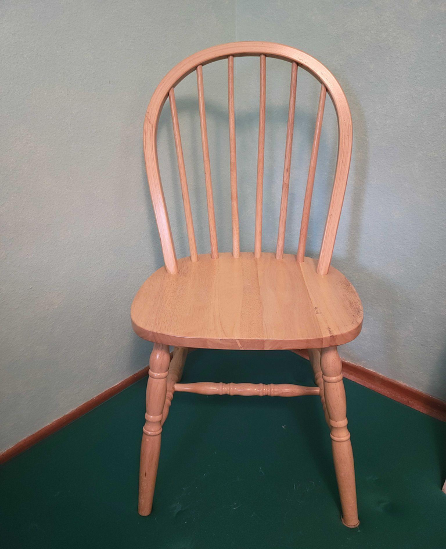 Set up your Room
Here is an example of a good room setup.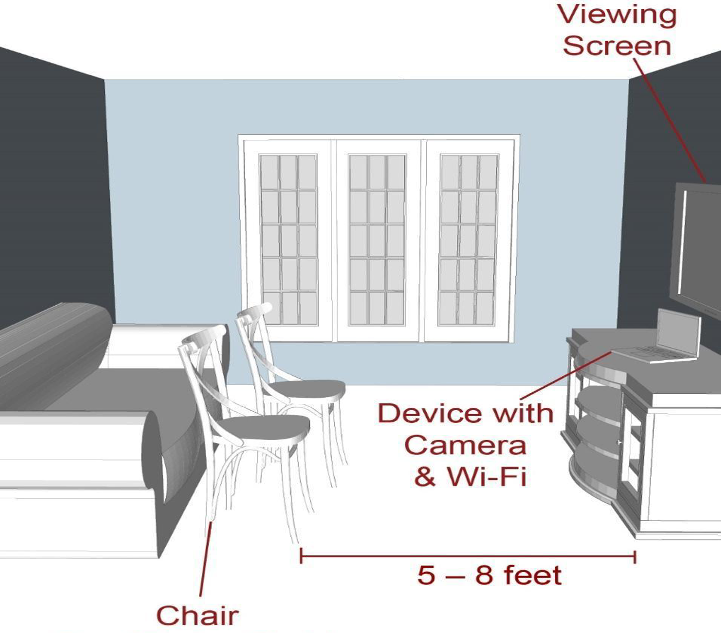 Connect to your TV (Optional)
If you are already connected to your TV via cable or WiFi network and know how to change your input source on the TV remote, please skip this section.
First, connect the long HDMI cable (HDMI stands for High Definition Multimedia Interface) to your TV.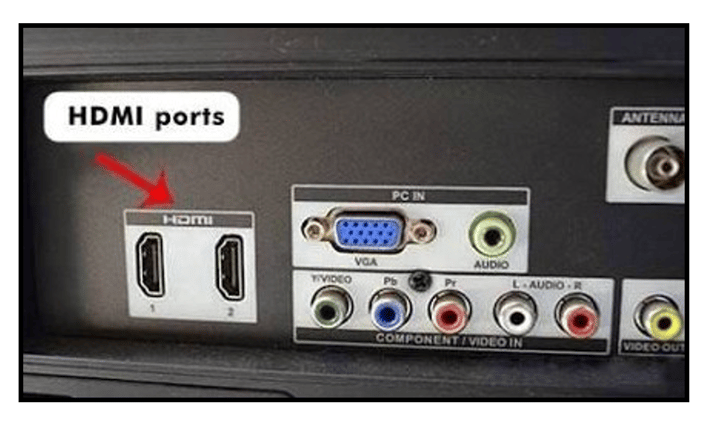 Plug either end of the cable into any port where it fits; any HDMI port should work. The two ends of the cable are identical.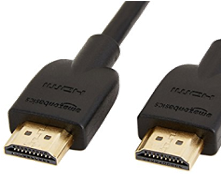 Connect the other end of the long HDMI cable to your computer.
Your computer may not have an HDMI port. If this is the case, find the short adapter in your Welcome Kit that fits onto the HDMI cable.
Plug the open end of the adapter into any port on the computer where it fits.
Change your TV setting to share your computer screen on your TV
A TV can play video from different sources such as a DVD or streaming DVR player (Roku, AppleTV), VCR, or a computer. You can use your TV remote to change what device will show up on your screen.
The following setup may require a bit of trial and error, so please be patient.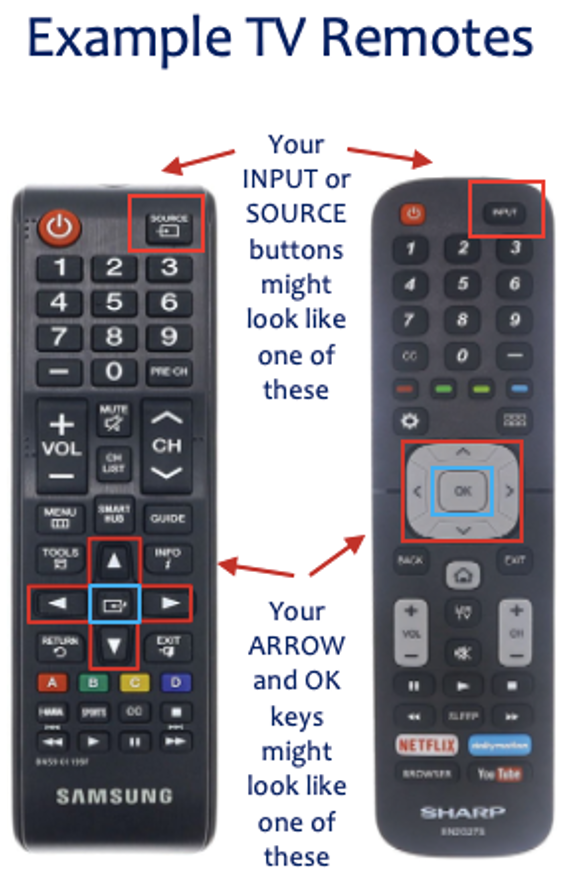 Press the Input or Source button on your remote. This button is typically located near the power button and will identify which device is playing on your TV screen.

Press any arrow key to change the highlighted icon on the TV screen.

Once the desired HDMI (or DVR) name or icon is selected, press Enter or OK.

If the image of your computer screen appears on your TV, you are finished!
Note: that there may be more than one HDMI device/channel when pressing the input or source button on your remote (for example, HDMI 1, HDMI 2, HDMI 3).
If so, to identify the right one, try one and wait up to 30 seconds to see if your computer display appears on your TV. If needed, press the arrow key again and try a different HDMI icon.