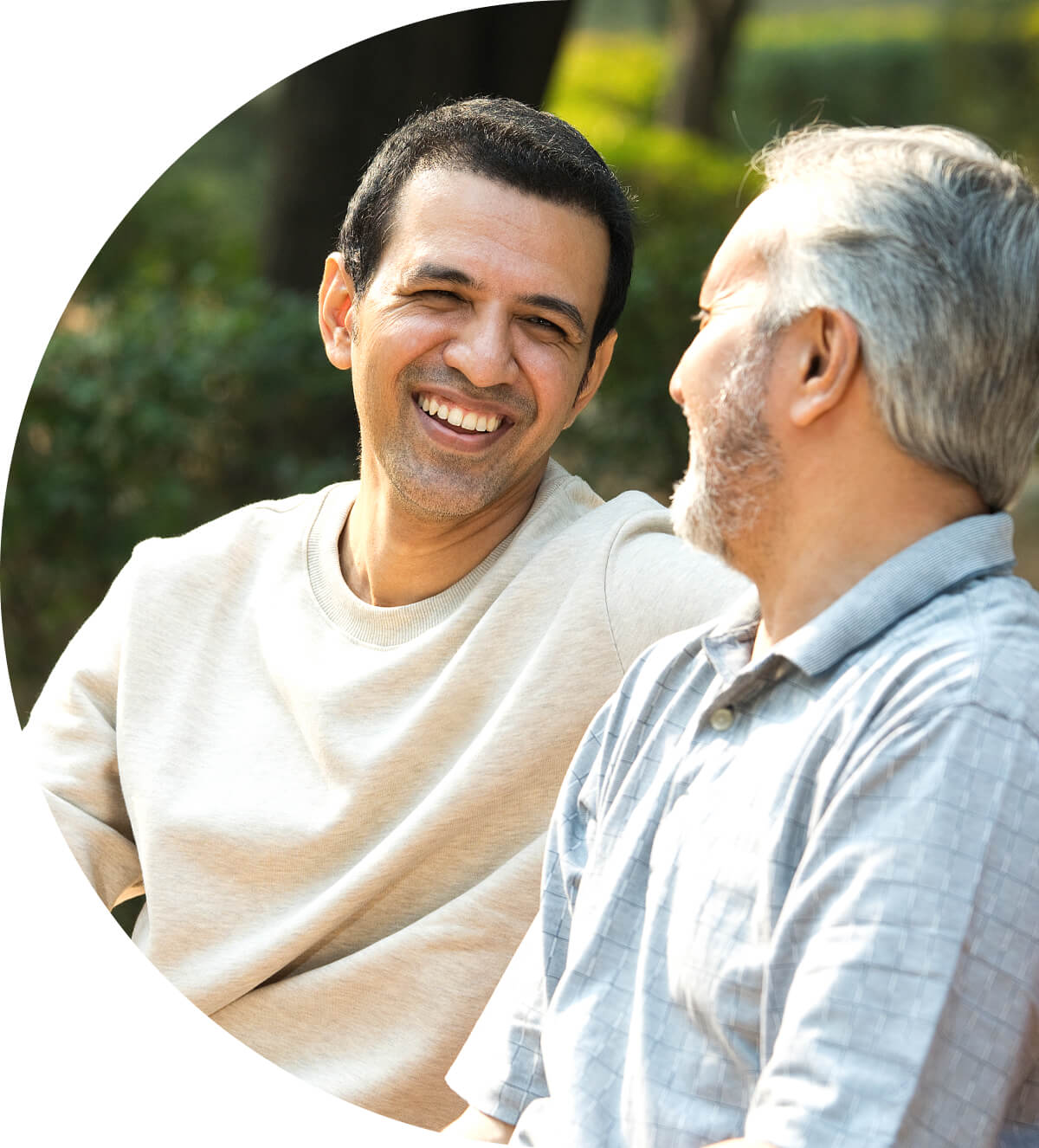 Caring for a Loved One with Alzheimer's or Dementia
We know how stressful and confusing it can be to care for a family member or friend with cognitive decline. Together provides science-based programs and resources to help you navigate changes and support your loved one to maintain their dignity and independence for as long as possible.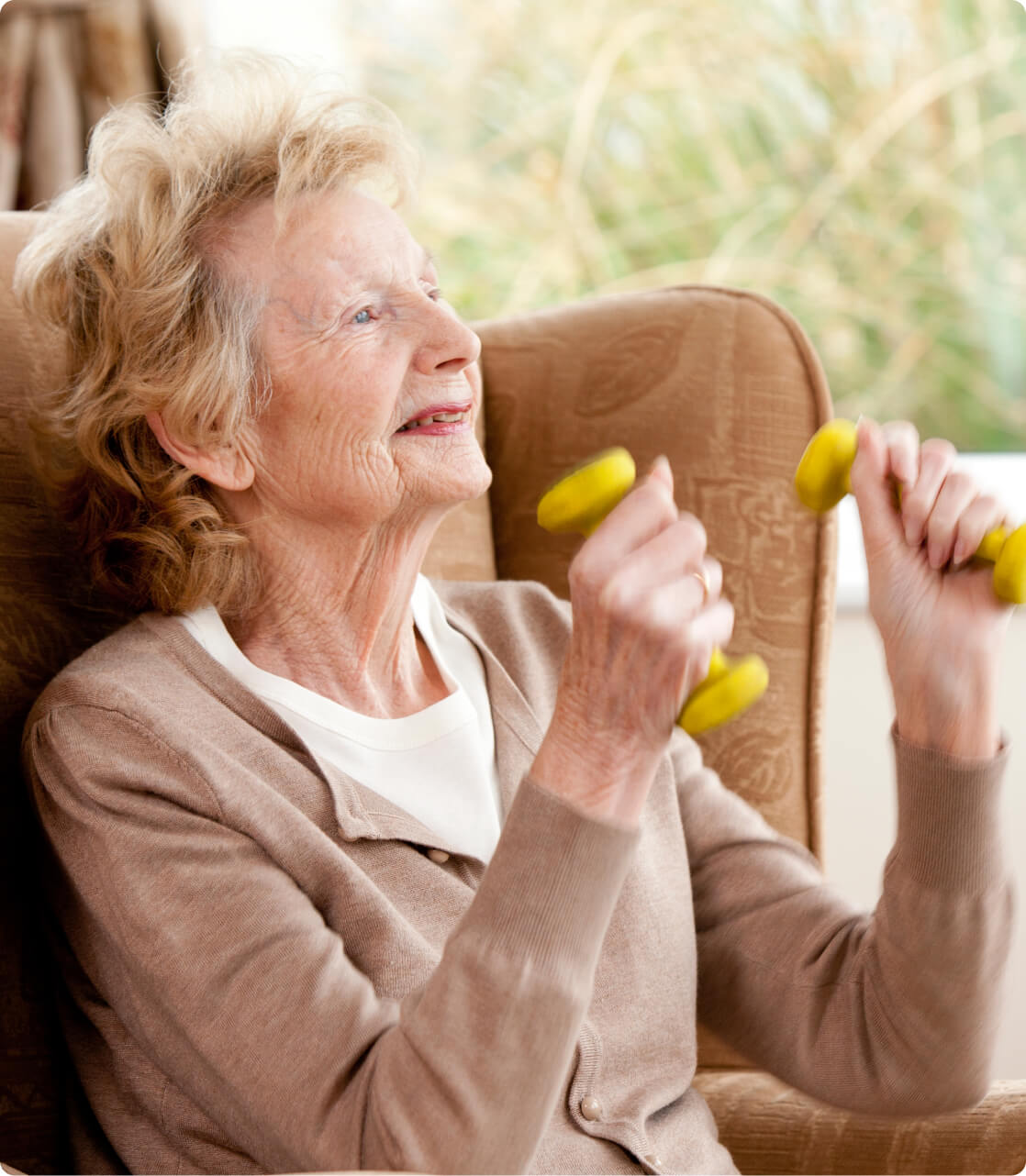 Our Programs
Together uses muscle memory, mindful body awareness, and social connection in programs proven to safely provide physical, emotional, and cognitive health benefits for adults with Alzheimer's and dementia. Join online, live-streaming classes from the comfort of home via TV, tablet, or computer.
We encourage participation with a care partner, both as an opportunity to engage in relaxing and fun activities together and to learn new strategies for managing at home.
Together's Programs Help Your Loved Ones
Support Cognitive Health
Both people with memory loss and caregivers enjoy improvements in attention and alertness without the uncomfortable side effects seen with medications.
Improve Quality of Life
Participants and caregivers form healthy habits together to reduce isolation while gaining a greater sense of well-being as part of a community.
Maintain Independence
Participants experience stress relief and improved mobility, balance, and coordination to enhance their independence and peace of mind.
The Reviews Are In
Don't just take our word for it. Check out what Together Senior Health's participant caregivers have to say.
He finished two crosswords completely (this was never done prior).
Mary
Wife and Caregiver Participant
[It] helps bring her out of the fog in which she seems so often to be lost.
James
Husband and Caregiver Participant
[It] contributed to his sense of well-being, functionality, and contentment.
Linda
Wife and Caregiver Participant
She looked forward eagerly to attending, and usually the hour had a productive residual effect on the rest of her day.
Robert
Husband and Caregiver Participant
Partner enjoys the class - participates, attentive, likes the music and participants and teachers. Happy here.
Barbara
Wife and Caregiver Participant
One of the most positive things about the program was meeting other people who are in a similar situation.
James
Husband and Caregiver Participant
I see a difference in [her]. She walks taller, moves better, and seems less resistant to moving around.
Susan
Daughter and Caregiver Participant
This muscle memory is like an angel sitting on our shoulders.
Patricia
Wife and Caregiver Participant
I'm grateful that he is discovering ways that he can move, because he was convinced that he couldn't move in certain ways. Now he can!
Cheryl
Daughter and Caregiver Participant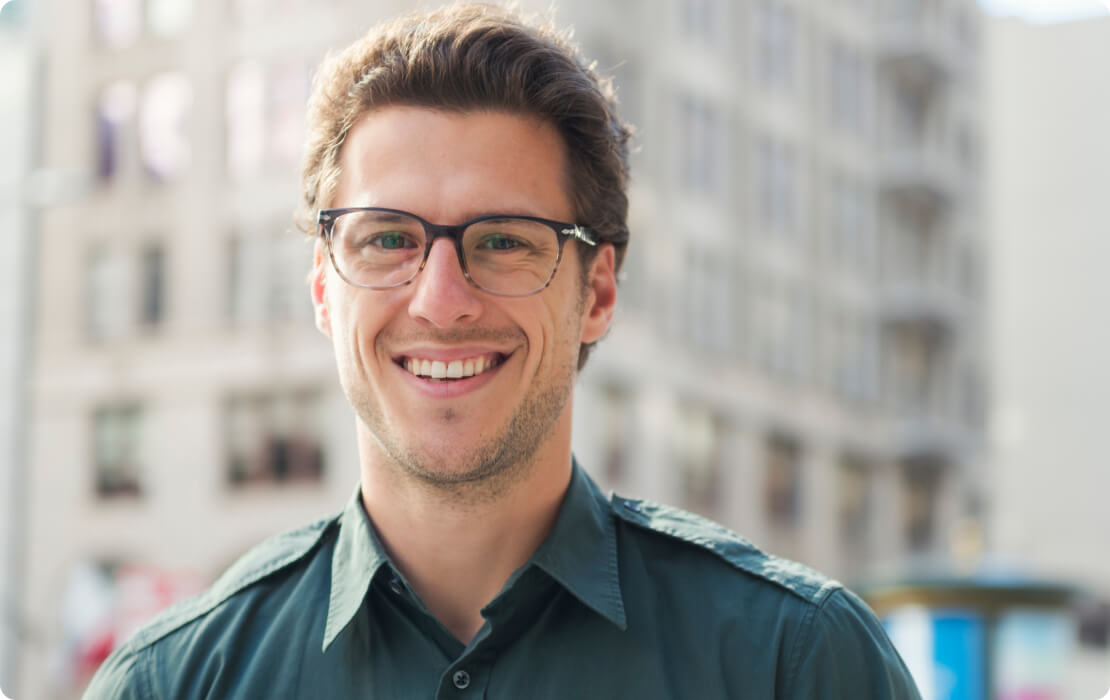 Our Research
Built in partnership with leading researchers at the University of California, San Francisco, our programs provide quality-of-life improvements through movement, mindfulness, and community.
Frequently Asked Questions
We are here to answer questions or concerns you may have. Check out our FAQs.
Get in Touch
Do you have a question? Please reach out. We're happy to provide more information about our company and program.